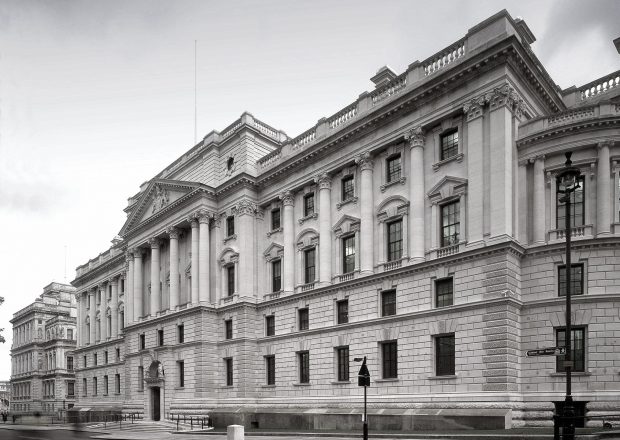 As I prepare to say farewell to OFSI, I've been reflecting on OFSI's journey and all we have achieved since its inception four and a half years ago. The specifics have been documented in OFSI's annual reviews and blogs but I'd like to reflect on how we reached this level of maturity before I move on to pastures new.
The UK has focused on building an approach that acknowledges that sanctions are more effective when implemented multilaterally. As this year's Annual Review shows, our international engagement has become a significant part of our work and a symbol of our maturity and commitment. Through vigorous outreach and engagement programmes with other competent authorities, we have engaged on every single continent. Our coverage has been extensive, and our interactions have resulted in other countries creating or preparing to set up their own departments that mirror the structure and responsibilities of OFSI. This is such a potent reflection of how big an impact our small team has had.
Our compliance approach has stepped up since the introduction of civil enforcement powers through the Policing and Crime Act 2017. OFSI has begun using these powers, issuing both small and multimillion-pound penalties to ensure those responsible for serious breaches of financial sanctions are held to account. Earlier this year OFSI successfully concluded a penalty of £20.47 million, the largest for breaches of financial sanctions in UK history. This was a tricky compliance case, the first of its scale and complexity for OFSI, but we ensured an outcome that was balanced and one that reflected the seriousness of the offences.
These successes do not come without their challenges and growing pains. They also do not happen without dedicated, hardworking professionals. Behind the scenes, OFSI has dealt with challenging policy issues, managing how we work as an organisation and with other government departments, how we best prioritise resources, and the complex realities of an ever-changing international environment.
The wide variety of challenges is part of what makes sanctions work so interesting, from assessing the intricacies of licence applications to ensuring the intention behind each sanctions regime is upheld. Those subject to sanctions or facing enforcement action can be highly litigious - working in this field takes a lot of grit and resilience. More generally, the scrutiny of what we do and how we do it can quite rightly be intense and there is no real let up - even on public holidays. I will forever be grateful for the people that I have worked with over the years that have done an excellent job in difficult circumstances. It has been my honour to lead them.
I am so proud of the recognition of the crucial role OFSI plays in effecting the UK's foreign policy obligations and objectives and contributing to its national security efforts. As we wrote in our blog at the time, we supported the work that led in 2018 to the UK receiving the highest rating for financial sanctions implementation from the Financial Action Task Force (FATF).
I am also very grateful to those across the compliance field. We have worked closely with OFAC, which has been a mutually beneficial relationship, as well as EU member states competent authorities, both individually and as a whole. But we have also worked with many dedicated compliance professionals across the public and private sector that have created and contributed to a meaningful community, which works hard to uphold the standards for the implementation of sanctions.
I think we can say OFSI has truly established itself and is an asset to the UK's foreign policy and security aims. I know that my OFSI colleagues aspire to achieve more, and I believe that the years ahead will see OFSI taking on an even more defined and prominent role for itself as a world leader in the enforcement and implementation of financial sanctions. I wish them every success.